Editor's note: When a baby is born prematurely or sick, gifts are often the last thing on the parents' minds. But what can you buy for a baby (or parents) in the NICU? I'm pleased to share this guest post from Lisa and Stacey, two NICU mums who've since set up a thriving community and store for gifting to neonatal families and have some great premature baby gift recommendations.
We are Lisa Norman and Stacey Matthews. In this blog we are going to cover some gifts that are ideal for a baby and their parents while they are on the neonatal unit and what is ideal for when they are finally discharged and can come home. We are two mums who have been through the neonatal journey and we know just how tough the experience can be!
Lisa's story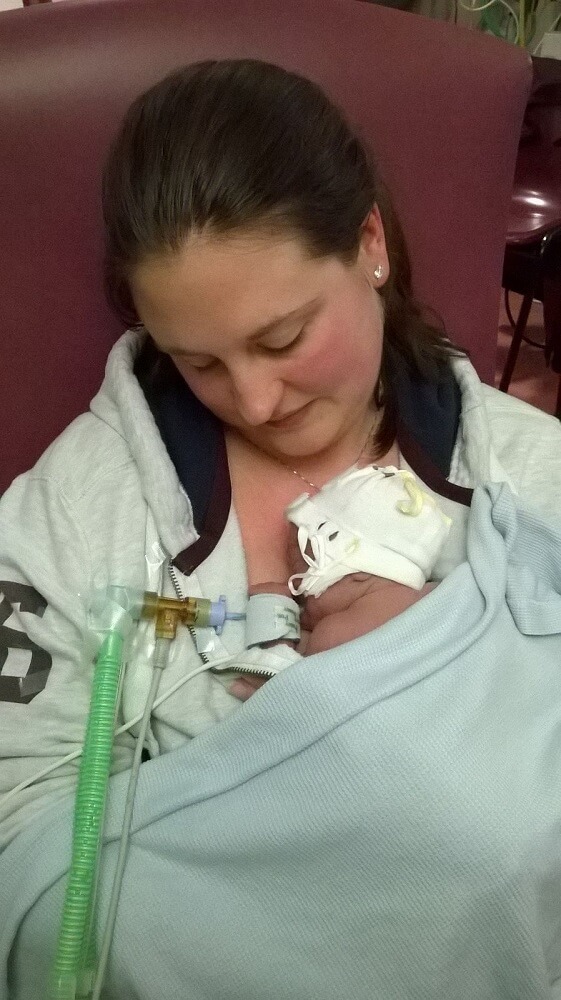 Lisa's son was born at 30 weeks with Hydrops Fetalis and SVT (Supraventricular Tachycardia). These are 2 rare conditions. He had a 10% chance of survival, but he fought hard and is thriving today. His birth and watching his fight for life is one of the hardest things Lisa had to do. When he came home the responsibility to keep him well was overwhelming especially as after only 4 days at home he went into respiratory arrest and needed to be resuscitated.
Stacey's story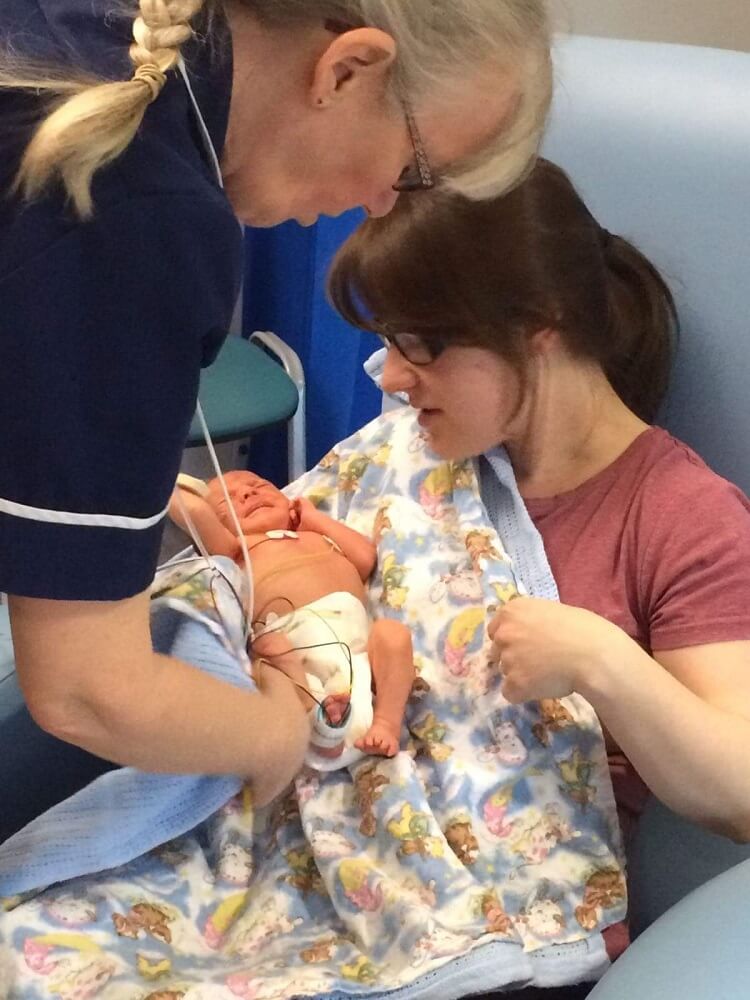 Stacey's son was born at 32 weeks. Her son had reduced movement and Stacey had high blood pressure, neither of which could be explained. So, the decision to have him delivered early was made for them. He was urgently taken to the neonatal unit for treatment to get him stable. Following his birth, they realised it was due to a foetal maternal haemorrhage which Doctors were surprised he survived. He's a fighter too and is now thriving!
Gifts while on the neonatal unit
Books – reading helps to regulate their heart rates and oxygen saturation levels. It also gives mum and dad a way to bond with their baby that they cannot always hold or touch. Studies also showed that compared to premature babies that were not read to, the ones that were had improved communication skills later on.
Muslin cloths – most NICUs will encourage parents to bring in muslin cloths to make up their baby's bed/nest. This helps babies get used to smells from home as well as the washing powder used. The larger super soft muslin cloths are best.
Small teddy – teddies help to make the incubator feel less clinical. Bear in mind though that the teddy can't be too big, doctors and nurses need easy access to the baby and all the wires and tubes. Black, white and a little later red are the first colours a baby will be able to see. Teddies with these colours are likely to capture their attention most.
Size 0 nappies – a lot of hospitals expect parents to provide nappies. The smallest size nappies available in shops are size 0. The premature sizes are usually donated to hospitals by nappy companies and are not available for sale. Size 0 work just fine though as premature babies aren't mobile.
Cotton wool balls – again, a lot of hospitals ask parents to provide these and they make great items if you are putting a hamper together.
Milestone cards – preemies meet different milestones compared to term babies. There are some great packs available on Amazon and Etsy.
NICU diary – This helps parents to document their neonatal journey. Later it can also be used as a tool to help process the trauma or explain to their little one when they're old enough about their start in life!
Presents for Preemies NICU diaries
Our NICU diaries are now available on Amazon! There are 5 diaries to choose from: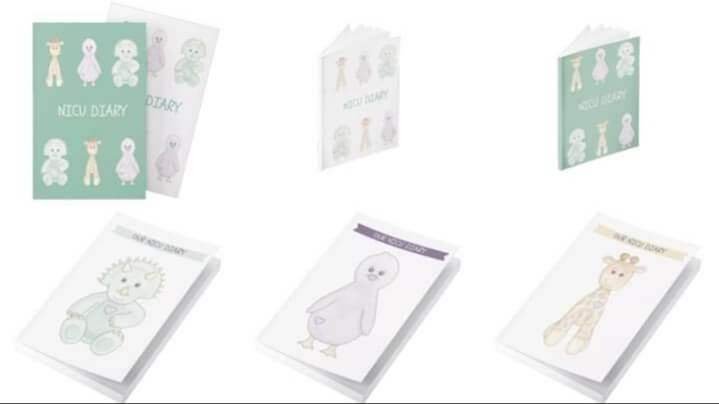 As two mums who went through this journey we felt passionately about helping future parents going through the NICU. So, we had some characters designed especially for us and then we thought about what would have been really helpful to us. In our diaries there is space to document daily for 8 weeks, space for photos and notes, then we added in a few milestone cards, medication charts, a graduation certificate, a day I was born page and a going home page.
Gifts for premature babies when they get to go home
Clothes – many parents struggle to find clothes to fit their little ones. By the time they come home they might be able to fit in the tiny baby ranges. If not, then there are some places that do premature baby sizes. As they are not the most in demand you're more likely to find these online. BabyPrem, George, Next and Little Mouse are good places to start.
Sensory toys – texture balls are good so that babies can get used to the feel of different textures. Light projectors are usually slow-moving and project images onto the walls/ceiling in changing colours and can entertain babies for a long time. Think about toys that are made up of different materials; if it comes with a ring even better then it can be hooked onto the playmat or the pram.
Understanding – you might not be invited round when they first get home. There is a lot to adjust to, especially if baby has any additional needs. They will also probably have some rules in place that they are nervous to ask of you. these will be things like please wash your hands and sanitise before touching their baby, remove outdoor clothing, don't smoke before coming round etc.
Gifts for Mum and Dad
Parents go through a really rough time on the neonatal unit. They put themselves last every time. The greatest gifts for them are some of your time. Maybe you can do a shop, batch cook some meals, do the school run for any siblings or even provide a lift to or from the hospital.
Traditional gifts are also welcome of course! Some nice chocolates, a small bottle of posh pop if they are celebrating coming home or a pamper hamper. For the pamper hamper, put in 2 facemasks, hand cream with 2 sets of beauty gloves for those over-washed sore hands and maybe a sweet treat. Dads enjoy a pamper just as much as mums, don't let them tell you otherwise!
Where to find Presents for Preemies