The neonatal intensive care unit. A place you may never know about, and certainly one you hope to never go as a parent.
But once you've spent time in NICU, it stays with you forever.
In this article, I'll recount some of my experiences as a new dad watching my twin sons fight for their lives on two different NICU wards, and answer some of the questions I'm asked most often.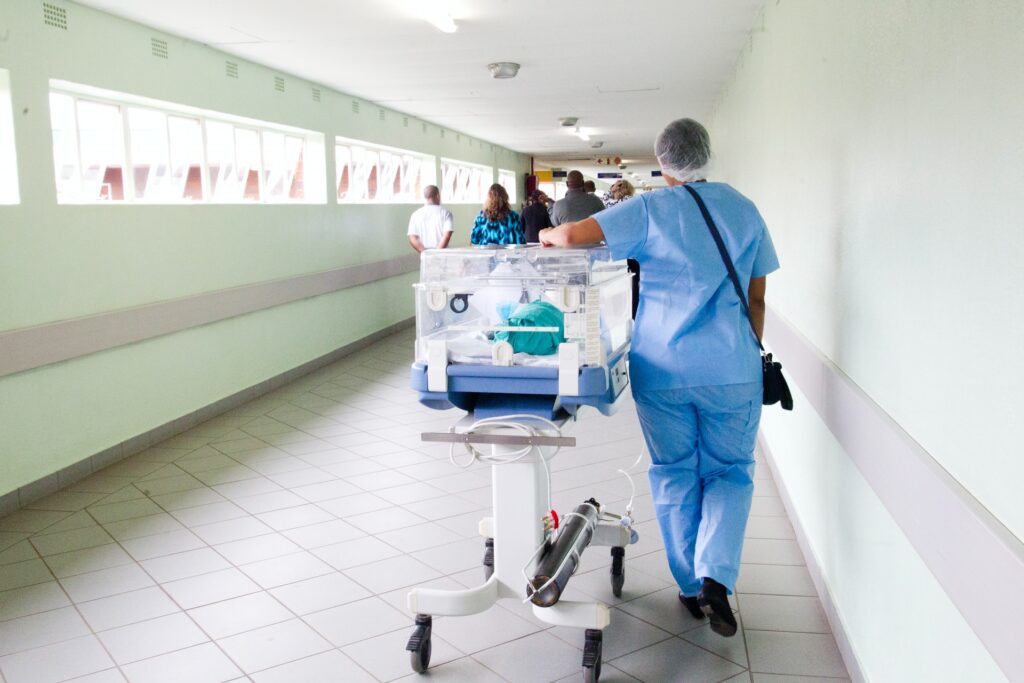 Keep reading, or use the jump links below to skip to a relevant section.
What is NICU?
NICU is an acronym for neonatal intensive care unit. NICU wards are specialist units designed to support babies born prematurely or with health problems.
The length of a baby's stay in NICU can vary hugely depending on how premature they are, the severity of their health problems, and/or the rate at which they progress to be well enough to go home.
My sons were born at 27 weeks gestation, which meant we had a long wait. Our initial experience of NICU was at our local hospital in Scunthorpe where the boys were born, but a few hours later they were transferred to the Jessop Wing, a specialist neonatal unit in Sheffield.
After that initial couple of weeks, they were transferred back to Scunthorpe to see out the rest of their recovery.
What does NICU look like?
Although often a ward in a general hospital, NICU is unlike pretty much any other place on earth.
If you've never on a neonatal ward before, it's very overwhelming to start with. And when it's your child hooked up to these machines, it's a daunting and anxious experience.
The patients – all of them babies, and the majority very tiny ones – are housed in incubators (or cots for those nearing discharge). These are clear Perspex boxes with two portholes either side for parents and nurses to place their hands inside. Sometimes they're bathed in blue light from a lamp which is used to treat babies with jaundice.
Typically, there are different rooms or areas, divided into three levels of care:
Intensive care – for the most serious or poorly babies
High dependency – for those who need a lot of attention but are not as sick
Special care – for babies whose care levels have eased and are nearing discharge
As one nurse put it:
the closer you move to the door, the closer you are to going home.
This video from the charity, Bliss, gives a good overview of what a NICU ward looks like, along with comments from some parents on their first impression of a neonatal unit.
The neonatal unit may also have a rest area or kitchenette for families to grab a drink or bite to eat, and there are often private rooms for reflection or for private conversations with doctors and nurses.
Can parents sleep in NICU?
Sleeping arrangements for parents tend to vary between NICU wards. In some cases, accomodation can be provided for parents, though often this is limited and may be allocated dependent on a family's needs and situation.
When our boys were in Sheffield, we were around an hour's drive from our home, and so were given priority (after my wife was discharged from the maternity ward there) to take up residence in a small flatlet. This was within the confines of the neonatal unit and meant we were no more than a minute or so away from our sons.
This was particularly helpful as it meant we were free to come and go at any point in the night without the need to buzz for access through the secure entry doors.
Later, as our boys' outlook started to look brighter and talk of us being transferred back home started, we were moved into another accommodation which was a 10 to 15 minute walk away.
Back in Scunthorpe, the NICU facilities included two flats. We stayed in an unoccupied one for the fist couple of nights, but were encouraged by the nurses to go home and rest in our own beds while we had the opportunity.
This would be the last time we stayed in NICU until the nerve-jangling experience of "rooming in" – where parents are invited to stay the night with their babies in the room – as plans are made for discharge.
Who can visit babies in NICU?
Parents usually have 24/7 access to their babies in NICU. This may change is if there's a procedure going on in the room, where surgeons and doctors need space to operate.
Access may also be restricted if a parent is feeling unwell or is carrying a cold, for example, because of the increased risk of passing an illness to the babies on the ward.
Other guests may visit during visiting hours, but this depends on the ward's policy; the number of visitors permitted will likely be limited.
In our experience, both hospitals operated a two-person (including a parent) at each incubator policy. As we had twins, this meant we could have two visitors at once.
What support is available for parents in NICU?
Neonatal wards provide support to parents in a number of ways. This can range from one-to-one counselling and unscheduled conversations to written information.
Here are some of the ways that parents can gain information and support.
Leaflets, flyers and posters
There will likely be a range of reading material, either given to you directly or available for you to pick up around the unit. These will provide different pieces of information, or point you in the direction of support networks and helpful resources.
It can be a lot of information to take in – especially at such a turbulent time – so I'd recommend filing your collected handouts in some kind of folder (or even a bag will do in the short term).
Elsewhere on the unit, there'll usually be notice boards which feature information for parents. These boards also sometimes include thank you cards and stories from the parents of previous patients, and can be really uplifting and motivating when you're feeling low and afraid.
Doctors and nurses
The nurses' number one priority is – obviously – to look after your baby. But while they're doing that, they will be able to provide updates on their progress, any plans for the day, and any milestones or achievements.
In our experience, the nurses often became unofficial counsellors, helping to ease our fears and explain some of the medical terminology in laypersons's terms.
It is my firm belief that NICU nurses are a different breed of human, very possibly descended from heaven, should such a place exist. I have never met a group of professionals to whom I owe more thanks or gratitude for their help and support.
And, of course, I'm also in the eternal debt of the NICU doctors and specialists.
Although not by the incubators all the time, the doctors do a "ward round" twice a day (usually at the shift handover) where they'll discuss each baby's progress and any concerns with the nurses in charge of them.
There's then an option for parents to ask questions or to discuss the plans and outlook.
Counselling
The Jessop Wing in Sheffield is a tertiary unit, meaning it provides highly specialised care. As part of this, my wife and I were offered a counselling session with a qualified therapist.
For both of us, this was an invaluable step in our journey. It allowed us to recognise the trauma we'd gone through (and were still living through), and to begin to understand that our feelings of stress and anxiety were entirely normal.
For parents in similar situations, I would recommend taking up this offer if it's available. It's really helpful and can allow you to cope with your feelings and emotions that little bit better.
Charities
Some hospitals or neonatal units may have affiliations with local or national charities. Perhaps the best known is Bliss, and parents may receive a pack of information and free gifts as their baby enters NICU.
At Scunthorpe, we received a beautiful box for each baby donated by Emily's Star, a charity set up in memory of Emily, a little girl born with a rare syndrome and who sadly passed away aged only 26 days.
Inside the box was a range of gifts for premature babies, such as tiny nappies, miniature clothes (honestly the size of a doll's outfit), and essentials for mum and dad like a notebook and pen. And chocolate.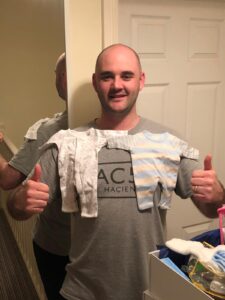 Share your NICU experiences
Though it's one I wish I'd never had to live, the NICU experience certainly changed my outlook and shaped me as a person. To see my sons now thriving is a blessing, considering how traumatic their start to life was.
Without any doubt, this is all down to the amazing work done by the staff, doctors and nurses on neonatal wards up and down the country (and beyond).
Have you had a child on NICU? Do you have relatives or friends who are going through it right now?
Leave a comment below with your impressions and thoughts on neonatal care.