Even the best laid plans can be obliterated in devastating fashion by a premature baby's arrival.
Much of a pregnancy involves excitement and forward planning, and yet having a preterm baby can mean those plans are put on ice… or even shelved completely.
Here are some of the things that parents of a premature baby may miss out on.
1. The baby shower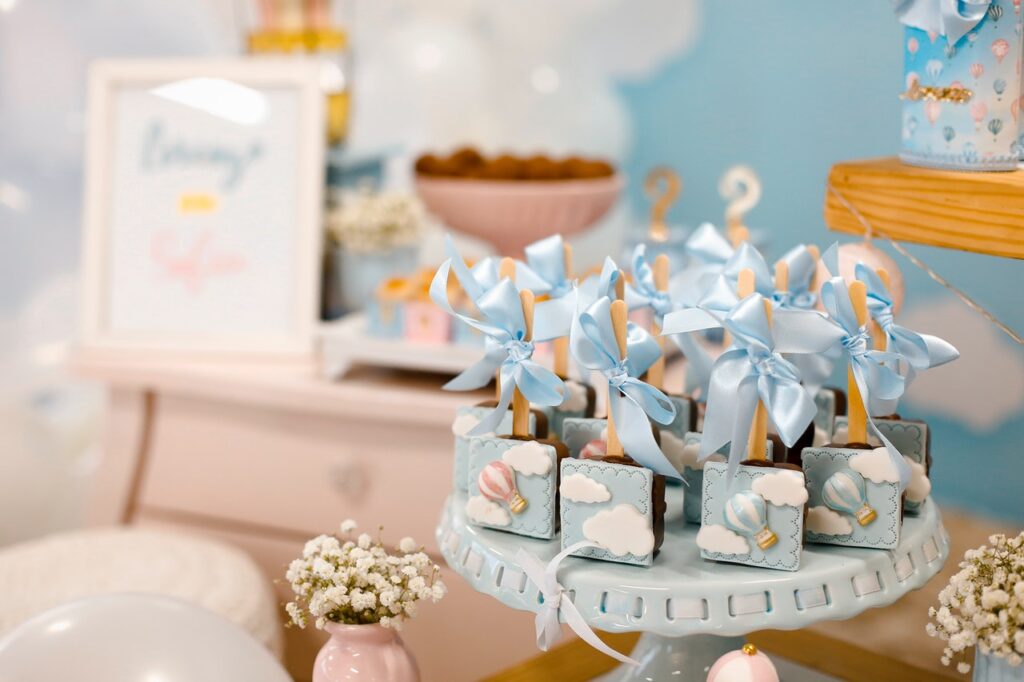 One for the mums here. I've read many tales of mothers of preterm babies that never got to have their baby shower. Indeed, my wife was due to attend her own (surprise) baby shower the week after our sons were born. Needless to say, it didn't go ahead as we were in the NICU.
It might not seem like the be all and end all, but for someone looking forward to celebrating their pregnancy, having the opportunity snatched from them can be deeply upsetting.
2. Decorating the nursery
Sounds like hell, but I was secretly determined to do all the work for our sons' bedroom myself. It was going to be my thing – my way of contributing. The day before the boys were born, I started the job in earnest, hastily tearing wallpaper from the walls. I never had the chance to do any more before the birth.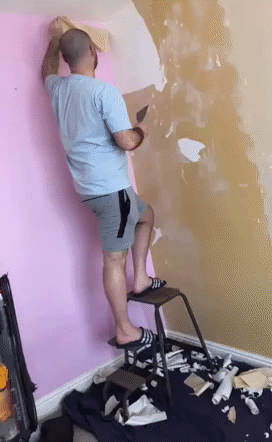 In the end, I had to split my time between the hospital and home on weekend mornings, accepting help from a charitable brother-in-law who helped me paint, before my sister-in-law came weeks later to help assemble the furniture (which we ended up ordering online).
3. Buying clothes
You likely had an outfit in mind that your baby would come home from hospital wearing. Perhaps you've bought it but… it's not with you when baby is born, because the circumstances are so wildly different from what you'd imagined.
Even then, the clothes you can buy in the shops are rarely of use to a tiny preterm baby – even the smallest sizes (tiny baby and the like) are miles too big! Thankfully, you can buy online from specialist premature baby clothing stores, and neonatal units tend to have a cupboard full of donations that you may be able to use to dress your child.
4. Choosing the name(s)
A name is for life, and so much consideration is required. Is nine months enough time to pick one? Perhaps not. So imagine six or seven months of mulling it over… and then having to pick one weeks earlier than you thought.
And now imagine having to pick two.
It still haunts me that for our first 24 hours as a family of four, our firstborn son did have a name (confirmed a while after his birth) while his brother's incubator was labelled 'Twin 2'.
We reasoned that it was better to be sure than to rush it, but it was another moment of supposed excitement that turned into a stressful experience.
5. Cutting the cord
A dad's role at the birth is – from my own experience and the testimony of others – merely to be a support to their partner.
There is usually, of course, the opportunity to perform the ceremonial cutting of the umbilical cord; an act that effectively sets the child free into the world to live independently.
With a premature birth, this isn't always an option – it certainly wasn't when I witness my sons' entries into the world, such was the gravity and seriousness of the situation.
6. The first cuddles
I'm bending the definition of 'missing out' slightly here, but the champagne moment of becoming a parent is surely the first time you hold your child. For most parents, that happens immediately, but for those whose babies are born preterm or in ill health, the wait can be excruciating.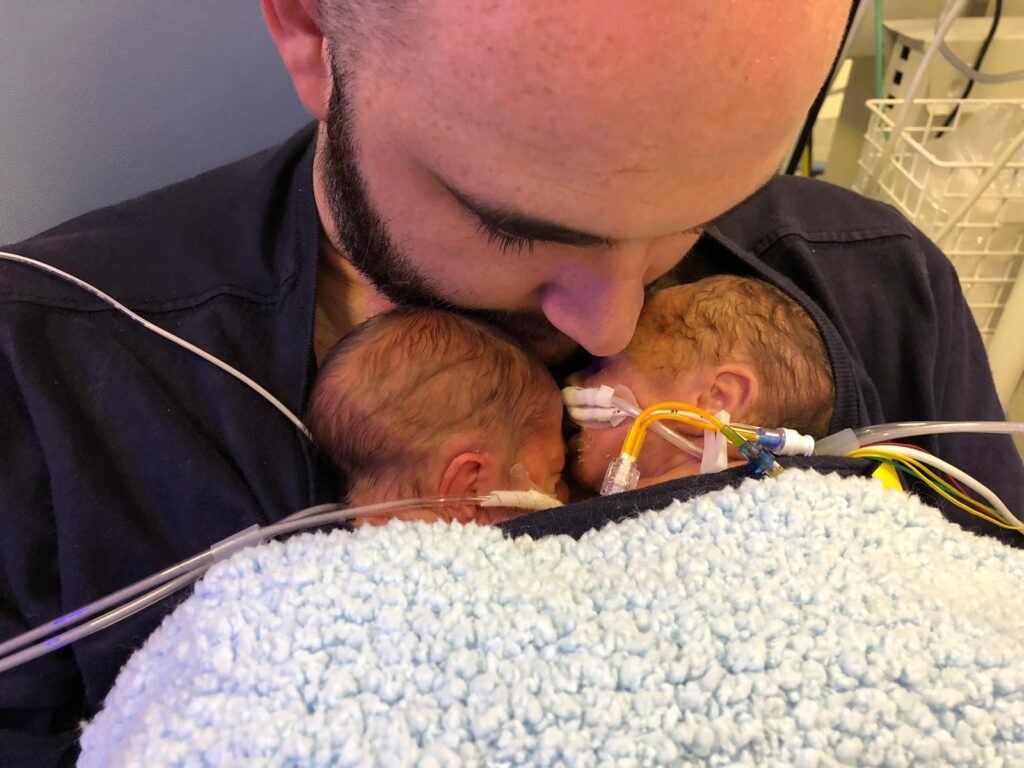 What many take for granted can seem like an endless wait for others – certain criteria have to be satisfied before a premature baby can be removed from its incubator for skin to skin time. And even then, the experience is alien; baby and parent surrounded – impeded even – by wires and bleeping machines.
7. Wetting the baby's head
An unwritten rule of fatherhood is that once your baby arrives, you head out for beers with your mates to toast the arrival.
Alas, a lengthy hospital stay for your child can put paid to those plans and by the time you actually do see friends (in my case months after the birth) the moment has passed and in any case, the euphoria of the newborn's appearance was probably dampened with fear and anxiety.
8. The happiness of becoming a parent
The happiest moment of your life? I maintain that the birth of my sons was a joyous moment, but that euphoria soon gave way to angst; would they be okay? Would they survive?
Having a premature baby affects you emotionally all right – but often it's feelings of fear, anxiety, stress, worry and anger at the fore, rather than the opportunity to sit back and drink in the experience.
It's only once their condition stabilises and you start to see the light at the end of the tunnel – the hospital exit – that you might start to feel the warmth of new parenthood.
Bonus: here's one thing you experienced that others don't
In spite of all this, a premature baby affords its parents one great, exclusive pleasure: the early arrival itself.
It probably won't feel like it at the time, but when you look back, you may very well one day find yourself feeling smug that you got to spend an extra few days, weeks or even months getting to know your child in the outside world. Extra time to bond and make memories – difficult ones at times – but ones that tell an incredible story.
Having premature babies is an experience like no other, and it's to the detriment of many of the plans you likely made during the pregnancy. Despite all that, the one thing that matters is the relationship you have with your child – and if that means you have to sacrifice some of the nice-to-haves, then so be it.